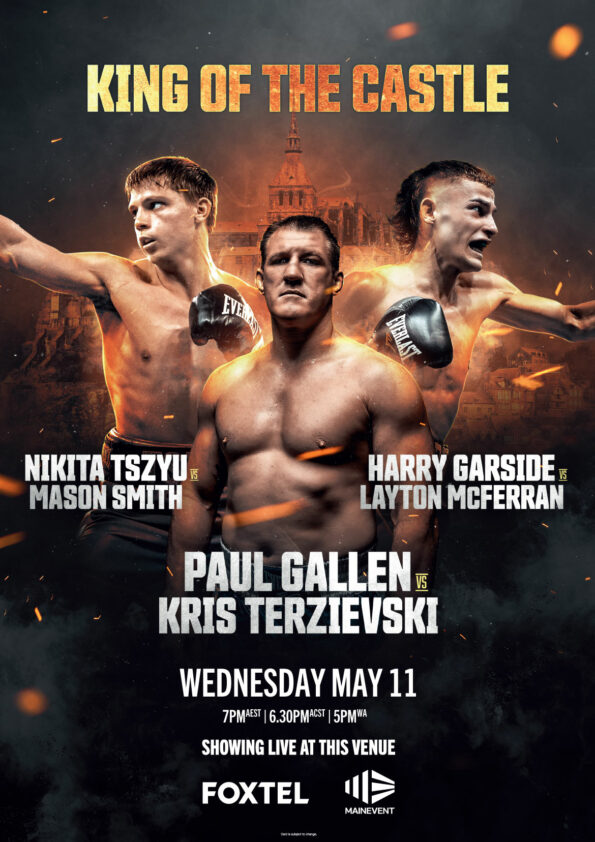 Boxing: Gallen v Terzievski
Wednesday 11th May, 7pm
Don't miss a round of the boxing action, showing LIVE & LOUD on our screens from 7pm, Wednesday 11th May.
Gallen v Terzievski + Nikita Tszyu + Harry Garside
Paul Gallen headlines this main event triple header as he fights for an Australian Heavyweight Title against Kris Terzievski. Also, Nikita Tszyu has his second professional fight and Harry Garside defends his Australian Lightweight Title.
Lock in a spot and book a table now!