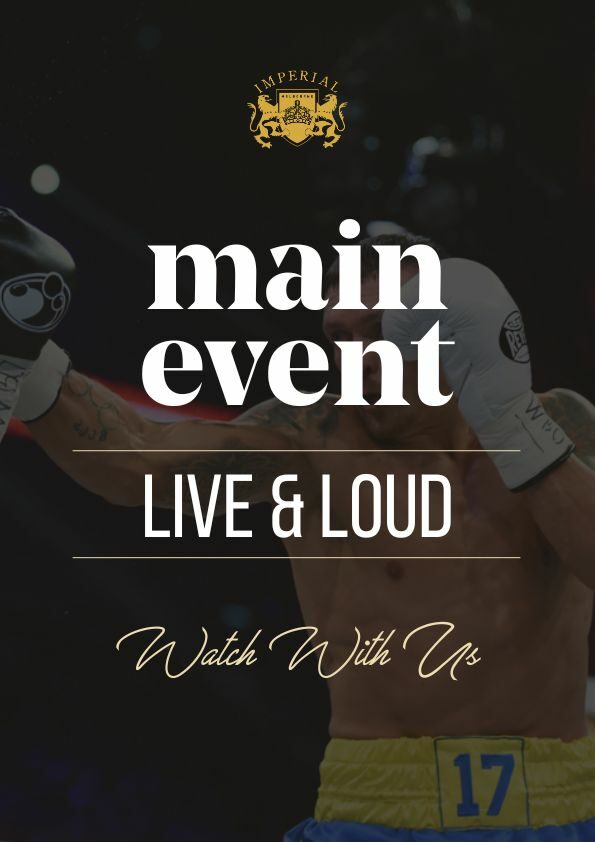 Main Event
Showing LIVE & LOUD
Experience heart-pounding moments as we showcase main event boxing events live and loud on our big screens.
Conveniently located at Bourke Street, our venue offers the perfect setting to cheer on your favourite fighters. Don't miss a single moment of boxing excitement; visit us and watch like never before.
So what are you waiting for? Gather up your mates and book a table.
View upcoming boxing schedule below.